FIXING THE WORLD ONE PARKING LOT AT A TIME!
Crack sealing is an essential component of your Pavement Management Program
We understand the importance of crack sealing in pavement maintenance. Cracks in pavement can lead to water penetration, which can cause further damage and deterioration to the pavement, ultimately leading to costly repairs and replacements.
Our crack sealing services are an essential component of our Pavement Management Program, aimed at protecting and extending the life of your pavement. We use only the highest quality materials and equipment to ensure that our crack sealing projects are completed to the highest standard.
Our team of experienced professionals will work with you to assess the extent of the cracking on your pavement and recommend the best solutions to meet your specific requirements. We offer transparent and competitive pricing, and we will work with you to ensure that the project is completed within your budget and timeline.
We stand behind our work and offer a warranty on our crack-sealing projects, so you can have peace of mind knowing that your pavement is protected and will last for years to come. Contact us today to learn more about our crack sealing services and how we can help you maintain the functionality and appearance of your pavement.
MATERIAL
Hot rubberized crack sealant is a blend of asphalt and polymers that is heated to approximately 400°F in specialized oil-jacketed melting kettles. The molten rubberized asphalt liquid is then applied into cracks in asphalt pavement, providing a moisture-proof resilient barrier as the material cools. The material is supplied in 25 to 30 lb. solid blocks that are added to melters and heated.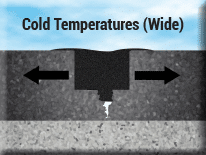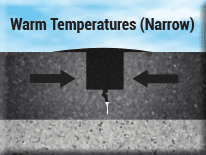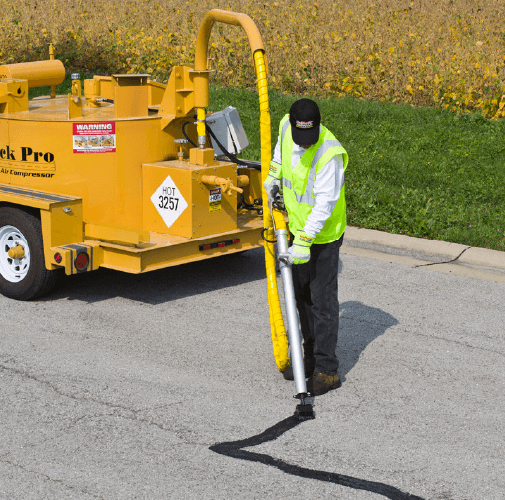 FREE QUOTES:
(888) 533-4323